The cloud can be important for businesses for many reasons including lower operating costs, improved efficiency, and increased collaboration with employees. Some computing services which might be included in cloud computing are servers, storage, software and databases.
According to a study by 451 Research, 90% of companies surveyed use some sort of cloud service, which highlights the growing importance of cloud computing to businesses and ensuring their operations run smoothly.
Cloud computing is the delivery of computing services over the Internet – through the cloud, typically using a service like Amazon Web Services (AWS) or Microsoft Azure.
The use of cloud computing has become increasingly popular in businesses as a way to avoid owning and maintaining a physical server or applications within the business.
There are different types of cloud computing. These include:
Public cloud

Private cloud

Hybrid cloud

Multicloud
There are also different cloud computing services:
IaaS (Infrastructure-as-a-Service)

PaaS (Platform-as-a-Service)

Saas (Software-as-a-Service)
To learn more about the various types of cloud computing and different cloud computing services, keep reading this blog post.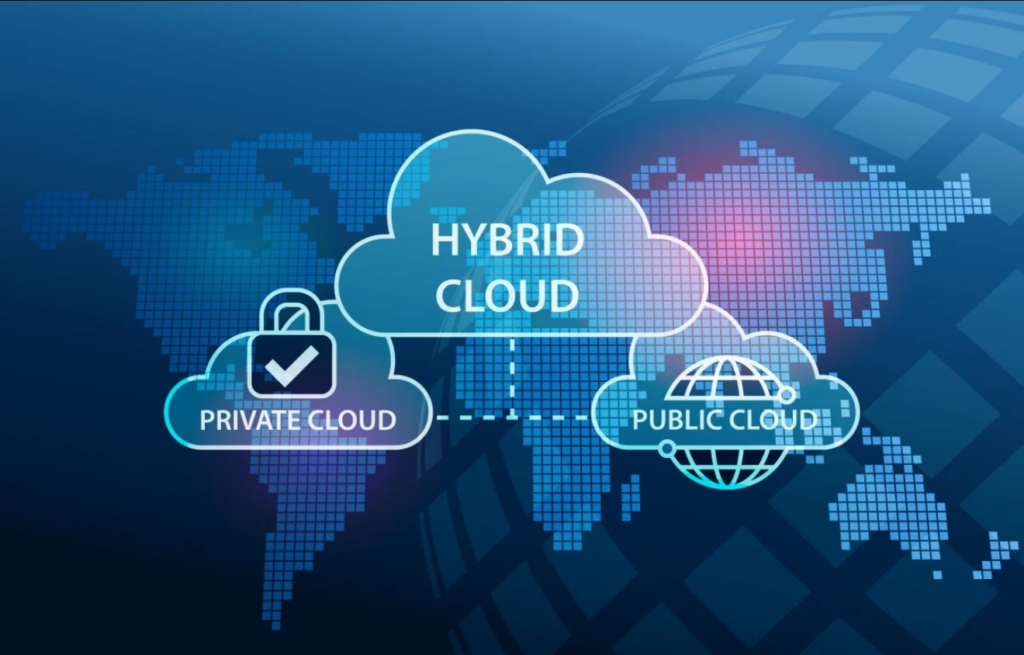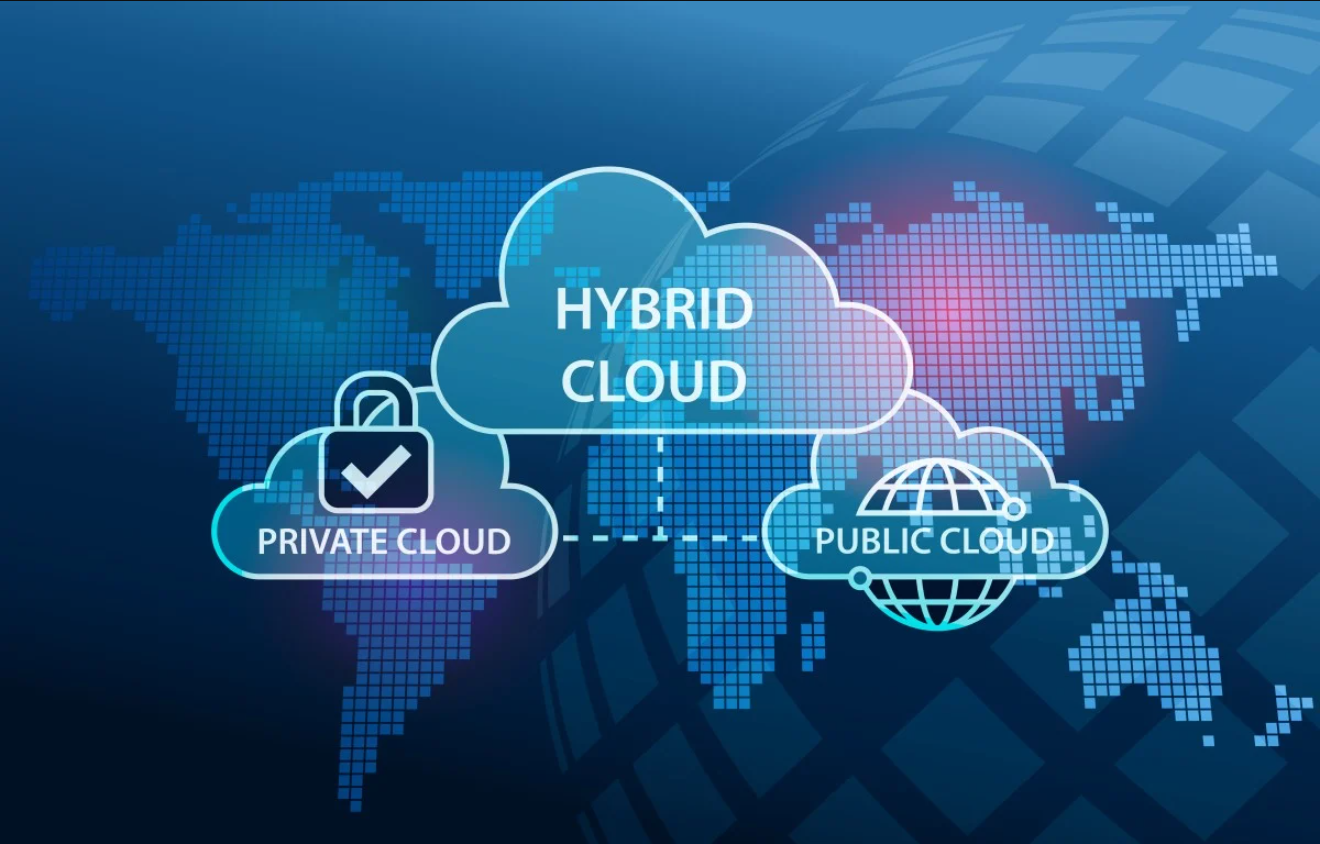 What are the different types of Cloud Computing?
If you are looking at migrating to the cloud, it is important to know the different types of cloud computing available to you. There are four main types, which include:
Public cloud

. This is owned by a cloud service provider such as Microsoft Azure. Typically provided by large companies such as Microsoft, Amazon or Google. As an end-user you can select the locality where your data resides but you often don't know exactly where within a region it is.

Private cloud

(and sub-types including managed private clouds and dedicated clouds). These are cloud services used by a single business and only by that business. These services are operated on a private network. Businesses can control where their data is being stored on the cloud, and so it gives them access to the same service as a public cloud but without handing over as much control to a third party company such as Microsoft or Google.

Hybrid cloud

. This involves some data being stored in the public cloud and some in the private cloud. Data can be shared between public and private clouds which gives the business flexibility in regards to infrastructure.

Multi cloud

. This means of cloud indicates the business is using more than one cloud service of the same type. This might include running applications such as PaaS or IaaS from more than one different cloud service provider.  A compelling use case for this may be using one provider for your production environment and a separate provider for your Disaster Recovery (DR) environment.
There are also three main types of cloud computing services, and they represent different levels of shared responsibility that a cloud user has with their cloud provider. These models are:
IaaS (Infrastructure-as-a-Service)

. With this model, the cloud provider is responsible for managing the physical environment, and presenting the end user with access to resources (typically a virtual server).  However the virtual server environment is managed by the end user in the same way as they would a server within their own network.

PaaS (Platforms-as-a-Service)

is a managed hosting environment that provides direct access to applications rather than an underlying operating system. In PaaS, the service provider will manage the networking resources and the user will deploy applications into the cloud service. An example of PaaS is websites hosted in the Azure App Service, as it allows the user to upload their web application, but needn't worry about physical hardware and software requirements.

SaaS (Software-as-a-Service)

is the most popular of the three models of cloud computing and manages all aspects of the environment, for example, virtual machines, networking and data. SaaS platforms such as Microsoft Office 365 and Dropbox are used by a lot of businesses. In SaaS, the user only needs to provide the data to the managed application. 
To learn more about the different types of cloud computing services and the specifics of IaaS, PaaS and SaaS as well as advantages and disadvantages of each model, you can check out our blog post: 'IaaS/PaaS/SaaS – What's the Difference?'.
Benefits of Cloud Computing
There are a huge range of benefits for businesses to use cloud computing and it can be a helpful service for improving efficiency and saving costs. Some of these benefits include:
Reduced CapEx (Capital Expenditure) costs within the business. This might include servers and hardware for on-premises data centres. Therefore, businesses that use cloud computing will not need to invest in such infrastructure. 

Easier access to your data as they are all stored within a single cloud environment, often accessible from anywhere

Collaboration between employees within the business is made much easier because files can easily be shared and edited. 

The environmental impact is better than an on-site data centre, thus reducing the carbon footprint of the company.

Disaster recovery is made easier as cloud computing may employ strategies to back up data and applications. To learn more about disaster recovery, read our blog post: 'The Importance of Business Continuity & Disaster Recovery Planning'

.
Tribeca provides quality IT Support for Financial Services
Different types of clouds are suited to different businesses with varying workloads and different patterns of work. This can help you when deciding which cloud computing service is best for your business.
With a huge choice of cloud types and cloud services available, there's no doubt that cloud computing can be beneficial for most businesses. Knowing which route to go down can be tricky – that's where Tribeca can help. 
Tribeca offers IT support services tailored to Alternative Investment businesses, including Hedge Fund IT Support and Private Equity IT Support. We operate as your dedicated business partner and want to be seen as an extension of your business, providing consistent quality and proactive assistance to help you grow and protect your business. 
To learn more about migrating to the cloud, take a look at our Cloud Computing page.
For more information on our IT and managed services for the alternative investment sector, get in touch with us today.