As businesses adopt new and innovative technologies into their business strategies, they go through digital transformation. According to research, the Covid-19 pandemic has sped up digital transformation for businesses as they have needed to react to their consumers' technological demands.
It is important that you, as a business owner, consider implementing a digital transformation strategy for your organisation to stay competitive in this new technological environment.
This blog will answer the following questions:
What is digital transformation?

How has Covid-19 affected digital transformation?

What does a digital transformation framework look like?

How can you go through a digital business transformation?

What support can Tribeca offer?
At Tribeca, we offer IT support to the private equity, alternative investment and hedge fund industries, operating as an extension of your business.
What is Digital Transformation?
Digital transformation is the overhaul of existing business processes, culture and customer experiences, in favour of using digital technologies. It is driven by changes in customer expectations of a business' services or products.
It is seen as an opportunity to reimagine business in the digital age and is important because undergoing digital transformation can help your business meet increasing market demands.
Digital transformation can look different for each business, depending on what you want your business to achieve from it and what your digital transformation strategy looks like. Your digital business transformation can cover any or all of the following areas within your business:
Business activities and functions – marketing, HR, customer service etc.

Business processes

Business models

Business ecosystems

Business asset management

organisational culture

Customer, worker and partner approaches
Research has shown that businesses in the alternative investment industry have been investing more in undergoing a digital business transformation in the last 2 years. If you are in the alternative investment industry and want to improve your business's digital infrastructure and IT capabilities, contact us to find out more about the digital transformation services that we offer at Tribeca.
How has Covid-19 Affected Digital Transformation?
The Covid-19 pandemic has accelerated digital transformation over the past 18 months, as businesses have adapted to remote working requirements and increased technological demand from customers. 
This has particularly been the case for the alternative investment industry; according to research, innovating the IT environment has been one of the most pressing issues for the alternative investment industry from 2020 onwards.
The impact of Covid-19 on digital business transformation has been mostly positive, with the pandemic encouraging the following:
Employee experience is put at the forefront of business priorities

Customers and employees being hired for tech support

Escalating automation for cost and safety reasons

Housecleaning on a large scale – this has involved identifying gaps, redundancies and conflicts within businesses
However, the increased demand for digital transformation as a result of Covid-19 has also concerned businesses with regards to security. A recent survey has shown that 70% of participants from the alternative investment industry believe that they are at greater risk of cyber attacks due to remote working. 
You can find out more about how to minimise the impact of remote working in our recent blog on the fundamentals of cyber security. For businesses in the alternative investment industry, Tribeca also provides Cyber Security services to protect against both external and internal security threats.
What Does a Digital Transformation Framework Look Like?
Digital transformation is personal to your business and is not a universal experience, therefore every digital business transformation is different. However, there are some common themes and areas that all businesses should consider when undergoing digital transformation, such as:
Customer experience

Operational agility

Culture and leadership

Workforce enablement

Digital technology integration
There have also been a series of digital transformation frameworks that have been published to provide business owners with an outline of what to consider for your business's digital transformation.
Prophet's 'Six Stages of Digital Transformation' sets out digital business transformation into 6 distinct stages, from 'business as usual' to 'innovative and adaptive'. Ionology's framework also splits into 6 steps, with learning the '7 principles of digital business strategy' being the first step and 'tactical excellence' being the final step.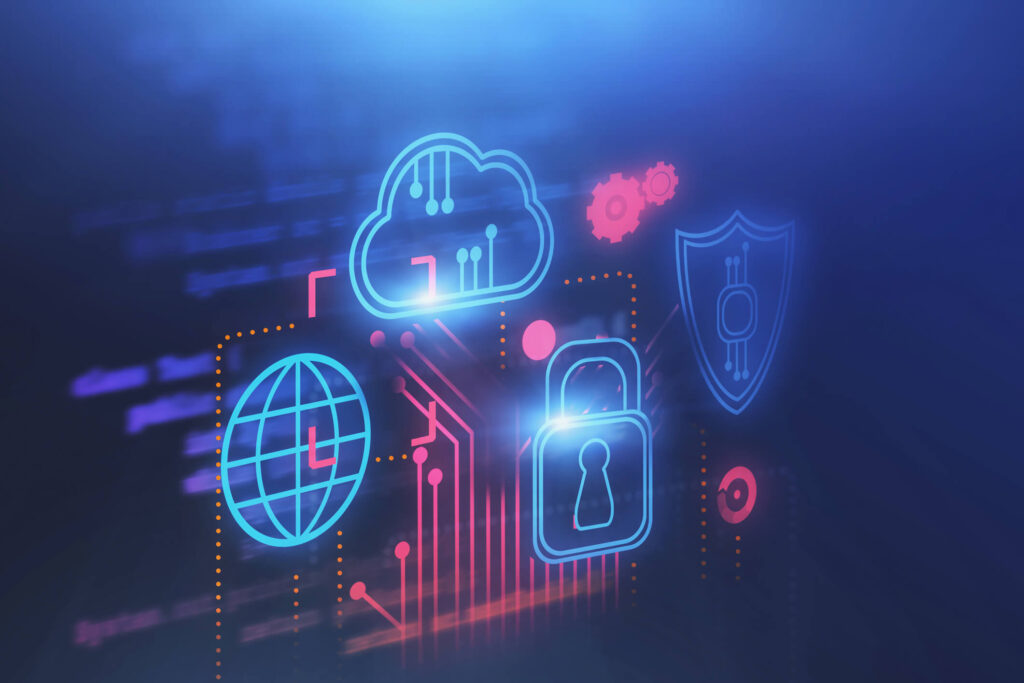 How Can You Go Through a Digital Business Transformation?
It is important to understand that digital transformation is not a short-term strategy and cannot be implemented overnight. 
All businesses have to start their digital transformation journey somewhere and your business could begin with the following to kickstart your digital transformation:
Aligning your objectives with your business goals

Ensuring that IT and business co-create

Retraining your employees around digital

Picking strategic partners whose values align with your business' values
Tribeca provides quality IT Support for Financial Services
Digital transformation is happening everywhere and your business needs to implement a digital transformation strategy as soon as possible to keep up with your customers' increasing technological demands.
Tribeca offers IT support services tailored to businesses in the alternative investment industry, from Hedge Fund IT Support to Private Equity IT Support. We operate as your business partner and want to be seen as an extension of your business, providing consistent quality and proactive assistance to help you grow and protect your business. 
If you work in the hedge fund, private equity or alternative investment industries, get in touch with us today to find out how we can assist you with your business's digital transformation.