We are pleased to announce that Tribeca is now Cyber Essentials Plus certified, having completed an independent assessment of our Cyber Security controls in late July 2020.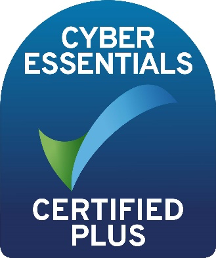 Cyber Essentials is a UK government backed scheme run by the IASME consortium which requires organisations to have multiple technical and procedural controls in place to improve their information security, in order to mitigate common internet-borne cyber attacks.
Cyber Essentials Plus is a series of independent tests by a third party, that provide a further level of assurance that these technical controls have been successfully implemented within an organisation.
The testing includes both internal and external vulnerability scanning, as well as testing the defences that have been implemented, including both technology and buisness processes.
The IT infrastructure is tested for protection against data breaches as well as the defence against malware use of malware and other such cyber-attack methods. Included in these tests are mobile devices and machines that access the network remotely.
We are pleased to say the testing was completed successfully and we have now been awarded the certification, which will be renewed every 12 months.