In this post, we'll be comparing the use of both a specialist IT provider (one that specialises in your business industry and has the majority of its clients in that sector) and a general IT provider (one that works across many different industries). We'll take an impartial view of the benefits of each type of IT provider and then give you our recommendation.
Why should I choose an Alternative Investment specialist IT Partner?
There are many reasons to use a specialist IT Partner. However, as the Alternative Investment sector has far more stringent requirements compared to others there is a lot to take into consideration. With many businesses within this industry working across multiple locations around the world, managing financial data, and now with a more remote workforce than ever before there is even more reason to ensure that you have the right IT MSP in place.
The Financial Services sector has requirements that other sectors do not, and it is important to choose the right IT partner. Here are the top 5 areas that our experienced team at Tribeca recommend should be considered when seeking a specialist IT Provider.
Regulatory Requirements: The alternative investment sector is a regulated environment; this impacts the IT infrastructure required within a regulated business. As such, it's important that your IT partner understands those requirements and has a track record of implementing those solutions. Partnering with a firm that has extensive experience and the majority of their clients based within this sector allows you to leverage their experience and bring that expertise into your own business.
A good specialist partner will also be proactive in advising you about new legislation that may affect your business, always thinking about the bigger picture and what is right for your IT infrastructure.
Security: Financial Services businesses are some of the most targeted by cybercriminals. With access to large amounts of capital, the sector is a prime target and as a result, the need to protect your business should be a key priority for your specialist IT partner. What is sufficient for a business within another sector, is unlikely to be enough for a Hedge Fund or Private Equity firm.
With the increasing threat to alternative investment businesses, partnering with a specialist firm allows you to draw upon their experience, specialist knowledge and expertise to ensure that you are putting security at the heart of your IT strategy and meet the industry requirements. You will find that most Financial Services IT specialists are also members of industry bodies such as AIMA (The Alternative Investment Management Association) that produce excellent content such as the Best Practices Guides.
Support Availability: IT firms who specialise within the Financial Services sector understand the requirements of their clients and tend not to just be 9-5 businesses. Many of them will have offices in multiple countries and require a 24/7 support model, or at the very least will understand the importance of their network being monitored 24/7 to ensure everything is working when they log on in the morning.
If you choose to use an IT firm that does not specialise within the sector you may find that they cannot provide the 24/7 support that your business requires.
There is also a stark difference in the level of service that you will get with an "on-call engineer" model rather than having a robust follow the sun support model, that most financial services IT partners will put in place from the outset to support your business.
Support Knowledge: It's not just the availability of the IT support team that is important; the engineers you are dealing with daily need to understand your business and the applications you use. For those IT partners specialising in the financial sector, their engineers will be working day in, day out with similar clients and will have in-depth knowledge and a clear understanding of the right applications to drive your businesses.
They will also understand the impact of downtime on a Hedge Fund trader's machine or the systems at a Private Equity business mid-transaction. A "generalist" provider won't have that level of insight into your business.
It's also not just desktop support that can benefit from specialist knowledge, many Financial Services firms will require assistance when answering questions around IT in DDQs from potential investors. Having a provider that has been through this process before will benefit your business.
Infrastructure Design: As touched on above – businesses within the Financial Services sector have a high requirement for uptime and resiliency. As such the design of the IT infrastructure has specific needs that other sectors do not.
Using an IT partner who understands this and has experience designing robust IT infrastructures for all types of financial businesses offers a real advantage.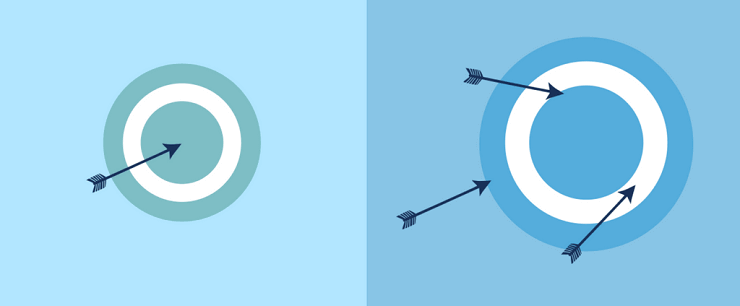 Why should I choose a general IT support provider?
Whilst there are many benefits to choosing a specialist provider, all that expertise does come at a price. For some businesses, it may be harder to justify that extra cost of working with a Financial Services IT specialist.
For a financial business in its infancy, a general IT support provider should be able to provide all that you need for your initial IT infrastructure or you may wish to have an internal member of staff double up as IT support.
Many specialists include certain services as standard in their package, so general IT providers may offer these as optional extras. This is likely where a lot of the savings will come from. Some examples of services dropped may include 24/7 support, system monitoring or cyber security packages.
Of course, each company is different so make sure to check what they are offering as part of their Service Level Agreement and to compare that with any other support providers you are talking with.
The biggest price impact mentioned above is the 24/7 support service. Some businesses will take the view that if users aren't working 24/7 then they do not require that amount of support. If you have thought this through carefully and still believe this to be true, then this is a great way to save some money. As long as you understand that although your team might not be working 24/7 – your IT systems are available 24/7 which means that they can require support at any time.
Some businesses may also believe that the extra cost for additional security or pro-active monitoring isn't a requirement for them. Whilst this is again another way to save money, we would recommend that you strongly consider the risk of not having these tools in place. All IT providers will offer these tools with varying levels of detail and security, regardless of being an industry specialist IT provider or a general IT provider. So regardless of which way type of provider you choose, it is wise to have these services in place.
All IT providers should ensure that you are supported and provide good service levels but partnering with a specialist IT provider will allow you to access a greater depth of financial IT infrastructure knowledge and expertise whilst always guaranteeing that your business is protected and meets regulatory requirements.
Choosing the right IT partner not only keeps your team working without any issues, but when planned and implemented well, a solid IT infrastructure can really help your business to thrive and work more efficiently. It will reduce overall downtime by keeping your business secure from cyber-attacks, by ensuring your support queries are answered right away, by being able to fix issues faster due to industry-specific knowledge and ultimately by giving you a fit for purpose infrastructure in the first place.
Overall, we truly believe there are real advantages to selecting an IT partner that specialises within the Financial services sector. Whether that be Tribeca or one of our competitors who also specialise within that space.
At an absolute minimum, you should ensure that the IT provider you work with keeps your company compliant with industry regulations, secure from cyber-attacks, and is able to support your infrastructure in its entirety.
Find out more about how our dedicated team could support your financial services organisation by getting in touch today.